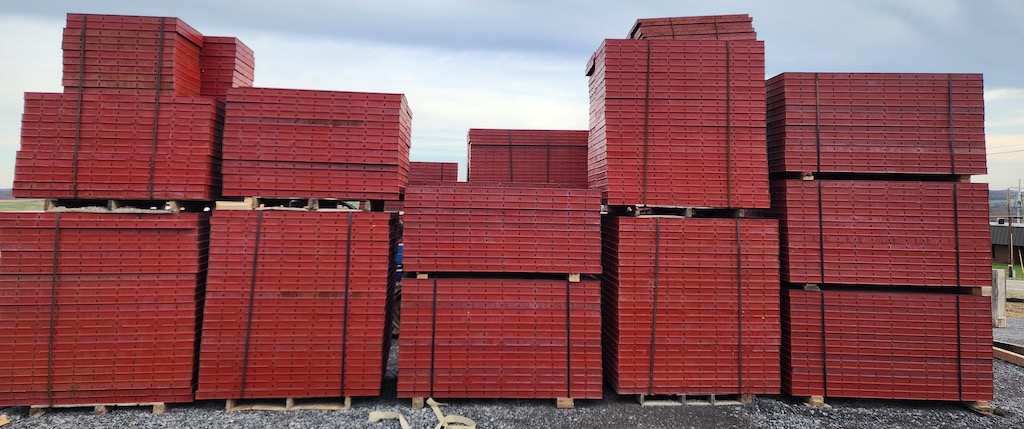 On Site Consultations
Either Dave or another team member will personally meet with you on site to discuss the details and conditions of a project. Whether it's a new construction project or reviewing conditions on existing project to collaborate on re-shoring requirements, our personal approach sets us apart. We provide this service to expedite the process of sourcing the right equipment at the right time. A team member will also come out to the site when our equipment is ready to provide training, advice and a hand when the situation warrants it.
Accurate Material Lists
Part of our service is accurate "take offs." These are mostly done by Dave himself, not by take off software which is often less than accurate since it can't account for jobsite conditions or a particular contractor preference. This personal touch enables Dave to be familiar with the scope and the details of that particular project.
Outside Engineering
Desuta partners with outside engineering firms whenever an outside engineering seals or onsite engineering is required. Our long term partnerships serve as an extension of our team giving us a competitive advantage of responding quickly with affordable pricing especially when outside engineering is required.
Timely Delivery
Desuta has a complete fleet of vehicles to ensure timely and efficient deliveries. Our fleet includes a 24' straight truck, flat bed pick-ups, and trailers to haul our equipment and supplies. We also outsource are larger orders to our service-oriented freight partners who understand and live up to Desuta's high standards for being on time. Our delivery service covers a wide area and we have a "whatever it takes" attitude to make sure the right equipment is there when you need it.

Refacing Services
Desuta proudly offers refacing services of all wood faced forming systems. With Symons forms we will buy, sell, trade and refurbish customer owned equipment. We only carry the best plywood—220/220 Russian Birch. We will sell this plywood in full sheets or cut to size for your equipment. We operate a dedicated, full-time, light manufacturing facility (affectionately known as the "Wood Shop",) where we provide customer equipment refacing, forms for purchase, or rental equipment. Our low operating overhead combined with our efficient in-house trucking, enables us to offer an unprecedented value proposition: the best quality plywood with quick turnaround times all at a competitive price.
©2023 Desuta Concrete Forms | Privacy Policy | Sitemap | Bay Area Web Design